In the turf industry, the Doguet family name is synonymous with zoysiagrass—and for good reason. Renown Turf Breeder David Doguet is the president of Bladerunner Farms, the largest privately held Zoysiagrass and Buffalograss breeding and research facility in the world.
The company has researched and released grasses for more than 30 years. Doguet Ventures, a licensing agent for all Bladerunner Farms varieties and other premium grasses, is owned by David Jr., Daric and Darin Doguet, who are the sons of David, Sr.
Our scientifically developed grasses are farm-tested. Our family has a long history of growing and developing environmentally friendly grasses with lower water use requirements, low fertilizer requirements and fewer overall inputs.
David, Jr., Daric and Darin grew up on their father's turf farm, and for the past 15 years they have each had a part in the company's success. In 2012, the Doguet brothers approached their father about a collaboration. The idea was to create a company of their own and work synergistically with their father's company, becoming the licensing agent for all Bladerunner grasses, both Zoysias and Buffalograsses, and other premium varieties. That company became Doguet Ventures.
the Doguet Brothers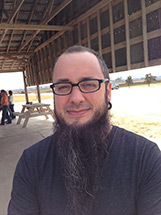 David, Jr
David Doguet, Jr. was born into the turf business. From an early age he began working for his dad, David, Sr. on the farms at Quality Turfgrass, then Crenshaw & Doguet Turfgrass. When the opportunity came in 1995 to install and manage Bladerunners' farm in Poteet, TX, David Jr. packed up and moved. He has spent the time since helping to build that business into the global Zoysiagrass and Buffalograss powerhouse it is today. David has handled ordering, logistics and sales for Bladerunner Farms since 1998 and handles similar aspects of Doguet Ventures.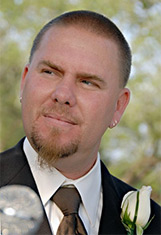 Daric
Daric Doguet like his brothers grew up in the grass business. Bay City is where he spent the first fourteen years of his life never too far from the farm. In 1990 Daric moved to Austin Texas where he graduated from Westlake high school in 1994. After high school Daric hired on with Crenshaw & Doguet Turfgrass. He spent most of his time at Crenshaw & Doguet establishing new production farms in Pilot Point and Poteet, Texas. David Doguet (father), while partners with Ben Crenshaw, started a side project in Poteet with Zoysiagrasses. Daric was brought in again to help with the construction and management of Bladerunner Farms and their new Zoysia program. While working for Bladerunner Daric and David, Jr. heard about a young farmer program and developed a partnership on a two hundred acre turf operation. The Other Side Turf Farms was formed in 1999 and is still in operation today. Since '99 David, Jr. has been bought out, 120 acres of production added and recently diversified with the addition of Bladerunner's newest Zoysiagrass. Daric has his own farm but never really strayed far from the family business. Since the beginning of Bladerunner, Daric has played an important role in the research and development of Bladerunner's Zoysia program. Because of his involvement and knowledge of Bladerunner's program Daric was promoted to General Manager in 2007. 2008 brought on new challenges and opportunities. Daric started Dolemite Trucking to help with demand for quality service. Never one to pass on a potentially lucrative opportunity, in 2012 Daric joined his brothers in the acquisition of the licensing and marketing rights of Bladerunner Farms' products. Doguet Ventures is born. From growing up riding four wheelers on the farm as a child to more than two decades in production and Research & Development Daric has experienced all angles of the turf industry. Daric, his lovely wife and two children still live on their family farm located in Jourdanton, TX.
Darin
Darin is the youngest of the Doguet brothers. He was also born in Bay City, Texas into the same grass growing environment. After 10 short years in Bay City, Darin moved to Austin with the family. In 1998 he graduated from Westlake high school but unlike David, Jr. and Daric, Darin didn't join the family business right away. He was awarded a scholarship to play soccer for the University of the Incarnate Word in San Antonio, TX. While attending college, Darin worked for the university taking care of the fields. In his off time Darin helped on a variety of projects for Bladerunner. After two years of college soccer, Darin realized he had a much better chance of being successful grassing rather than playing on the soccer pitch. He started working for Bladerunner full time in 2000. Since his start at Bladerunner Darin has been placed any and everywhere. After the first year of managing one of the farms Darin oversaw the solid sod installation of Briggs Ranch golf club (Fazio design). Seven months, an extreme architect and six hundred truck loads of sod later Darin was happy to go back to the farm with his newly found love and respect for construction. Briggs still contacts Darin for all renovation work (bunkers, fairways, etc…). Returning to the farm was easy but Darin immediately took on landscaping projects as a weekend warrior doing anything from tree rescue to building putting greens, waterfalls, lakes, koi ponds, etc… Darin was a licensed irrigator for five years. He also is responsible for the construction and maintenance for Bladerunner Farms' Research and Development center. Through fourteen years of farming full time, helping with R&D and landscaping on the side Darin has developed a diverse skill set. Darin, as of now, is the General Manager of Bladerunner's sod production and Managing Member for Doguet Ventures. He lives in Castroville, TX with his lovely wife Kathleen and their two beautiful children.