Doguet Ventures licenses quality sod producers to grow the proprietary grasses developed by Bladerunner Farms. We offer two generations worth of farming experience, and a singular expertise in zoysiagrass. We provide guidance to our licensed farms and our pricing structures are competitive. Our professional marketing campaigns create publicity that increase customer demand for our varieties and drives sales at your farm.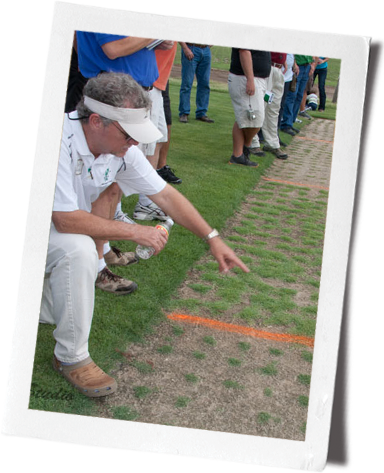 Certification
All grasses licensed by Doguet Ventures are required to be grown as Certified Turf. Are grasses are inspected for varietal purity, for weed-free conditions and for overall turf quality. Our customers insist on certified turf as an expectation of superior sod every time they make a purchase.
We work with state and regional certification agencies, as well as conduct our own inspections, to ensure the quality of our turf at every farm within our grower network.
To learn more about certification requirements in your state or region, contact us today. inquiries@doguetventures.com